Some comments from our players and parents.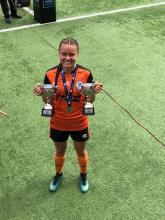 "We can't thank Golden boot striker school enough for their support & skills learned in Bryleeh's transition into elite soccer."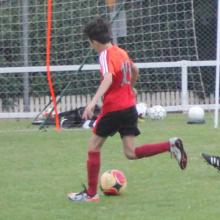 "Our son Leo attended the Golden Boot Striker Academy for the best part of a year and we were extremely impressed with the level of training he received and skills that he gained during that time. Michael Robson has developed a very effective, well researched and unique training system that not only teaches specific physical skills but psychological skills and self-motivation techniques as well.
The Golden Boot Striker Academy operates at a high level of professional instruction demonstrated by the quality of the training drills and equipment provided, but we were even more impressed by the individualised care and mentoring Michael and the other coaches provided to each participant in a small group. There is a lovely atmosphere of mutual support and camaraderie among the different age/skill levels.
Michael's innovative point system is personally tailored to enable individual kids to measure the benefits of their own efforts and to understand how they can compete against their own personal best, and thereby enjoy the intrinsic reward of mastery and quantifiable personal improvement. This then translates into confidence in themselves, confidence with the ball, and resilience during weekend competitive games.
We have consistently observed that Michael has just such a lovely manner with the children and teenagers that he coaches. He communicates with warmth, respect, and encouragement at all times. He models strong leadership without being condescending or intimidating. He has a lovely sense of humour and seems to genuinely care about and work effectively with kids of different skill levels and personality styles.
We think that Michael is a very special man and we were thrilled to have him, not only as a coach but as a positive male role model and mentor for our son. In short, the Golden Boot Striker Academy is not only extremely effective in teaching concentration, balance, fitness, strength, confidence, ball control, and ball skills, it also models and teaches emotional intelligence and the genuine self-confidence that comes from working with one's own personal best. We have no hesitation in recommending the Golden Boot Striker Academy to anyone who wants to develop skills and confidence for "The Beautiful Game".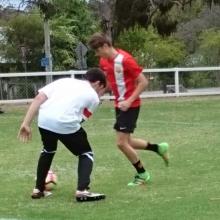 "Golden Boot Striker Academy has been really beneficial for my son and his game. The coaches are supportive, positive and passionate in what they do and genuinely care about helping to improve their student's skills.
It has helped my son with his game and with striking goals but has especially helped with his confidence levels and his belief in himself.
Sessions are kept small so that each student can get the full benefit of the coaches time and expertise. Every session is recorded and each student can monitor how they have improved from week to week. Their belief is that practice is the key!
On occasions, coaches attend their student's games, filming and taking photos which helps them to understand their students playing style but helps to give a critical assessment to help them in their playing development and to refine their playing skills."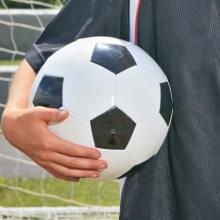 "My daughter trained with Golden Boot Academy for approximately 18 months before having to stop due only to her school commitments.
My daughter is a goalkeeper and needed to be as competent with her feet as she is with her hands.
Michael and the boys worked hard with Sam and improved her first touch and confidence with the ball at her feet more than we imagined possible.
Samantha uses the skills learned at Golden Boot Academy to improve her game and maximise her opportunities.
Sam regularly speaks of her time at golden boot with fond memories and regularly recommends Michael and the boys to her friends looking for extra training.
This is a fantastic striker academy, with excellent coaching staff. They will work hard with your children to improve their game regardless of what position they play."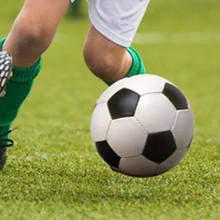 "Michael and his team of coaches are very friendly, experienced and passionate about soccer. Using research-based evidence the coaches at the Golden Boot Academy develop appropriate training drills and sequences that not only improve the player's skills and confidence but ultimately help them reach their full potential. We would highly recommend joining the Academy."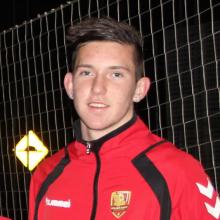 "I wholeheartedly recommend Golden Boot Striker School. The unique and exclusive training program dedicated to developing outstanding strikers is just not available through any other facility.
I like that numbers are limited at training sessions so personal attention can be given to each student with individual strengths and weaknesses being addressed and developed. My son had been a dedicated goalkeeper for the majority of his playing life until Michael recognised his great understanding of the game and vast potential as a striker. In a very short period of time, Michael was able to transition my son from keeper to striker with incredible success."
"My daughter Molly, was the recipient of the Matt Dyer memorial scholarship in 2016. She has been training with The Golden Boot Striker Academy since that time. During this time she has been coached and taught in a professional and safe environment. Golden Boot has shaped and encouraged her love for football, empowering her game with confidence. Molly loves going to Golden Boot every week, improving her technical skills, but more importantly having fun with the game she loves. We have nothing but positivity for the organised, well executed and high standard of coaching that Michael and his team at Golden Boot deliver, we look forward to a long future of coaching together."