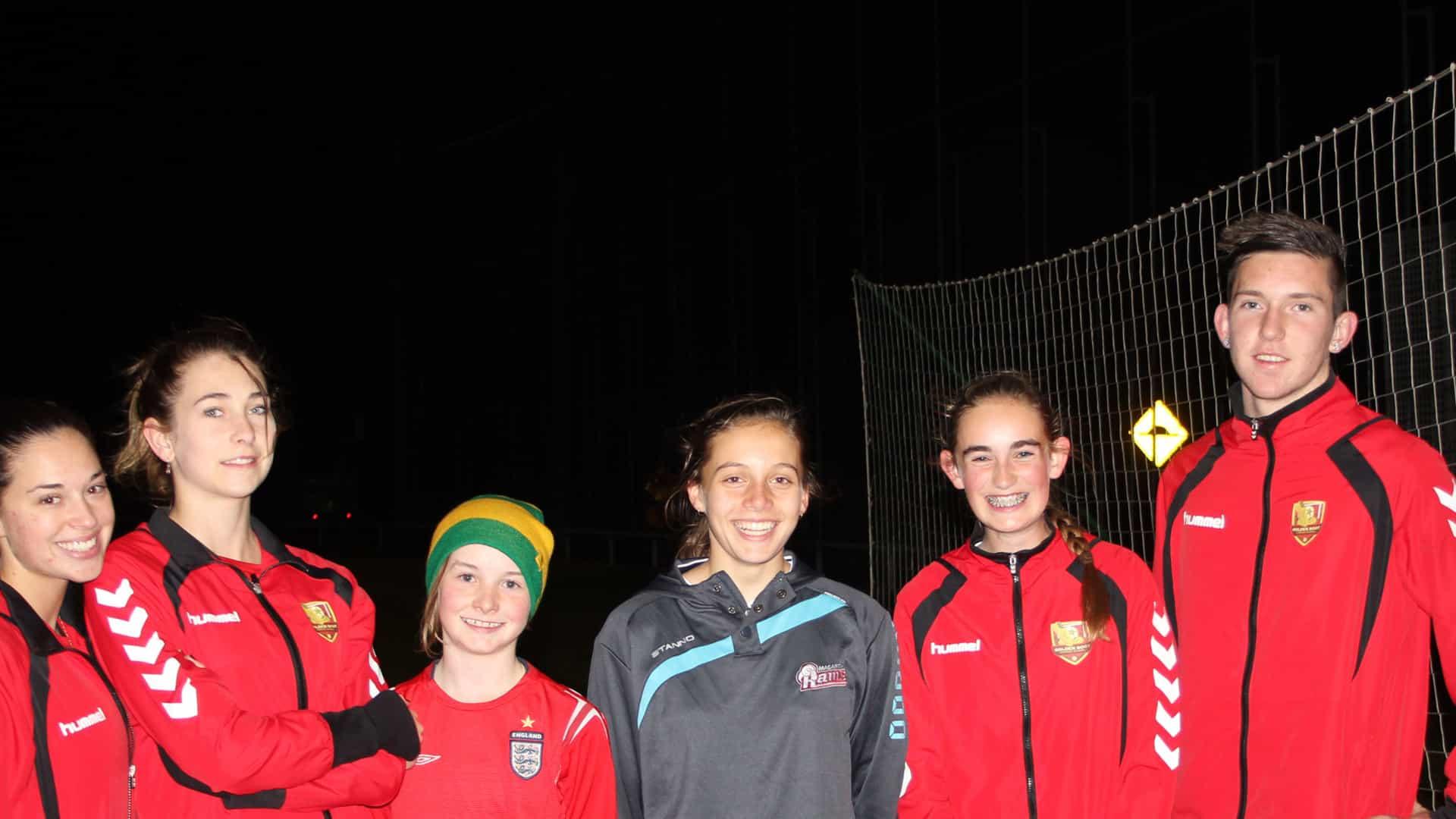 THE MATT DYER MEMORIAL STRIKER SCHOLARSHIP A GREAT OPPORTUNITY FOR YOUNG STRIKERS
Moya, Russell and Isobel Dyer and Golden Boot Striker Academy have joined together to create a football striker scholarship in memory of Matt Dyer, who we tragically lost in an accident in February 2015.
Pictured players from Monday night session are (from L-R) Keely Gregory, Zoe Whyte, Amaya Moxham, Emma Jackson, Courteney Hills, Matt Dyer - Coach Assistant.
Matt played football from 2001 to 2015 with Springwood FC and in 2010 and 2011 played representative football for the club. He was so passionate about playing football that in 2014 he played for both the Under 18's and Mens Prems, sometimes playing three games in the one day, as either the keeper or as a striker. Matt was selected to play college soccer in the US and was scheduled to head over in August.
In 2014, Matt joined Golden Boot Striker Academy as an assistant coach. His fantastic attitude combined with his dual experience as both a keeper and a striker quickly cemented him as an asset to the academy and he was loved and respected by all the players. He was dedicated and passionate about the school, attending as both an assistant coach and as a player as he prepared for the US. This scholarship is an ideal way to continue Matt's legacy.
Golden Boot Striker Academy head coach Michael Robson said "this is an outstanding opportunity for young players, located in the Blue Mountains, wanting to play as strikers or attackers. The Golden Boot development program will develop their skills, accuracy and the essence of what is required to become a great striker" he said.
Scholarship Winners
2019 Zoe Leach and Molly Jones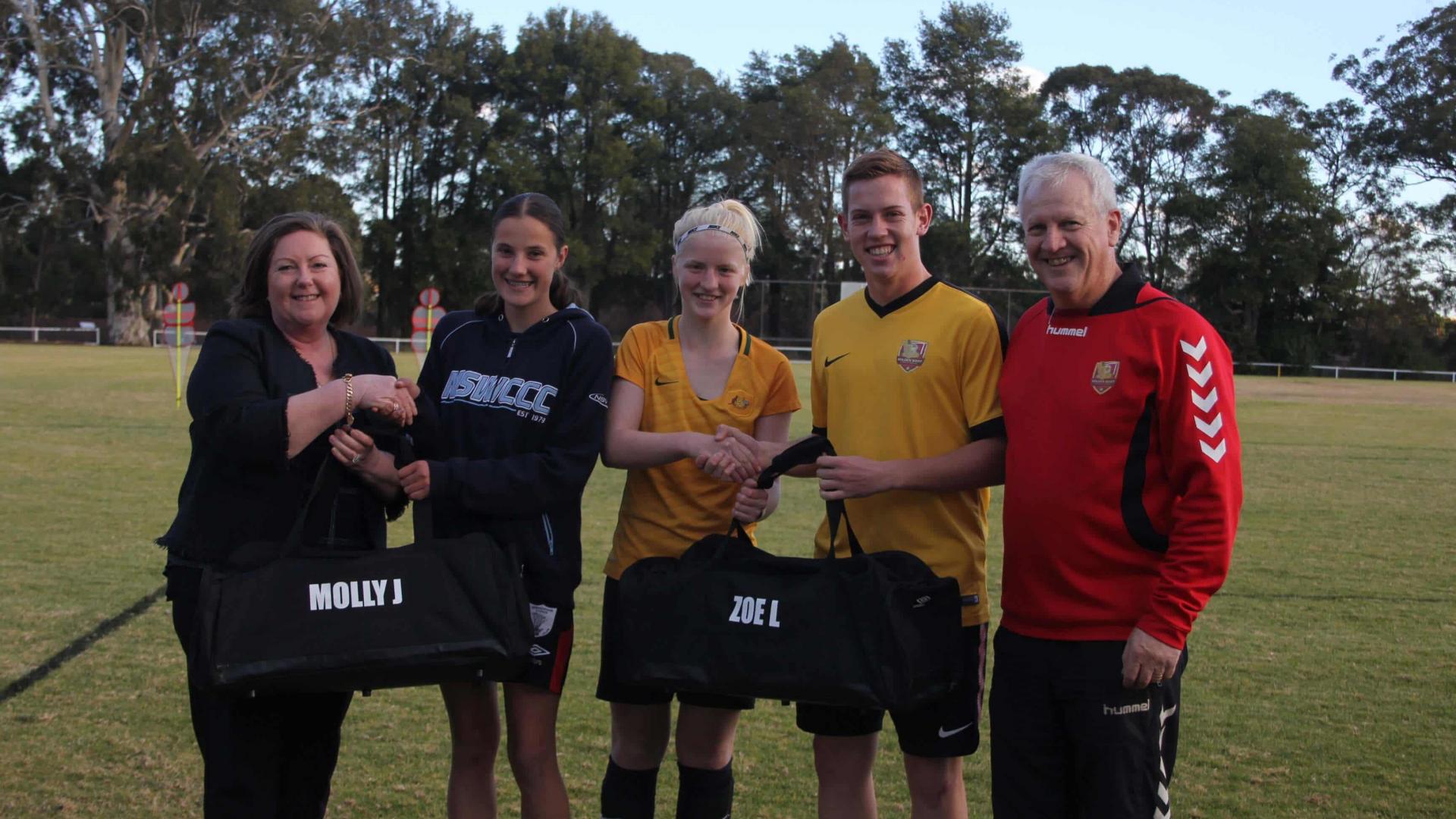 Moya Dyer, Molly Jones 2019 winner, Zoe Leach 2019 winner, Jack Hutchings 2017 winner, Michael Robson Coach.
2017 Jack Hutching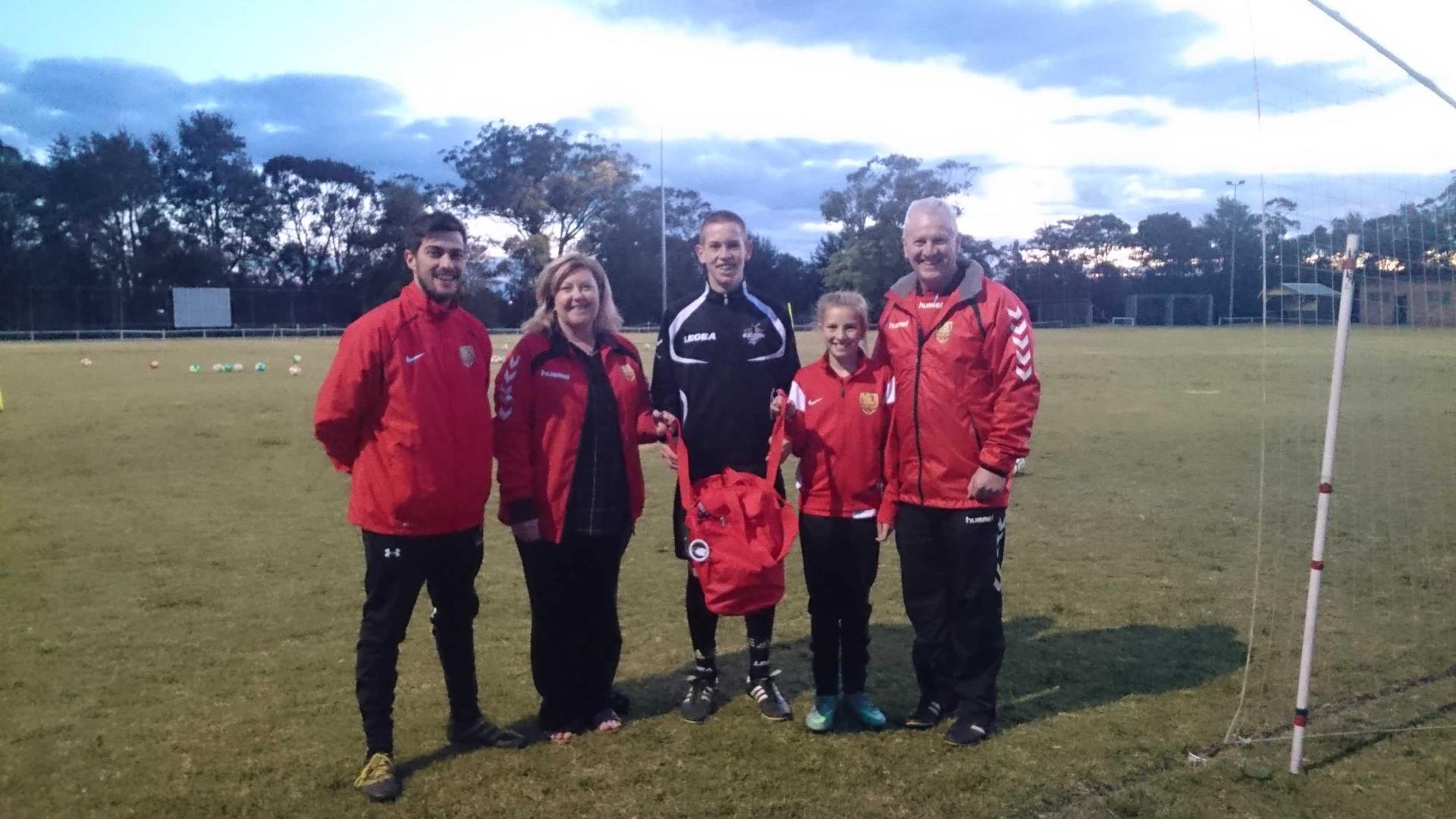 Pat Rosato - coach assistant, Moya Dyer, Jack Hutchings 2017 winner, Molly Peake 2016 winner, Michael Robson Coach
2016 Molly Peake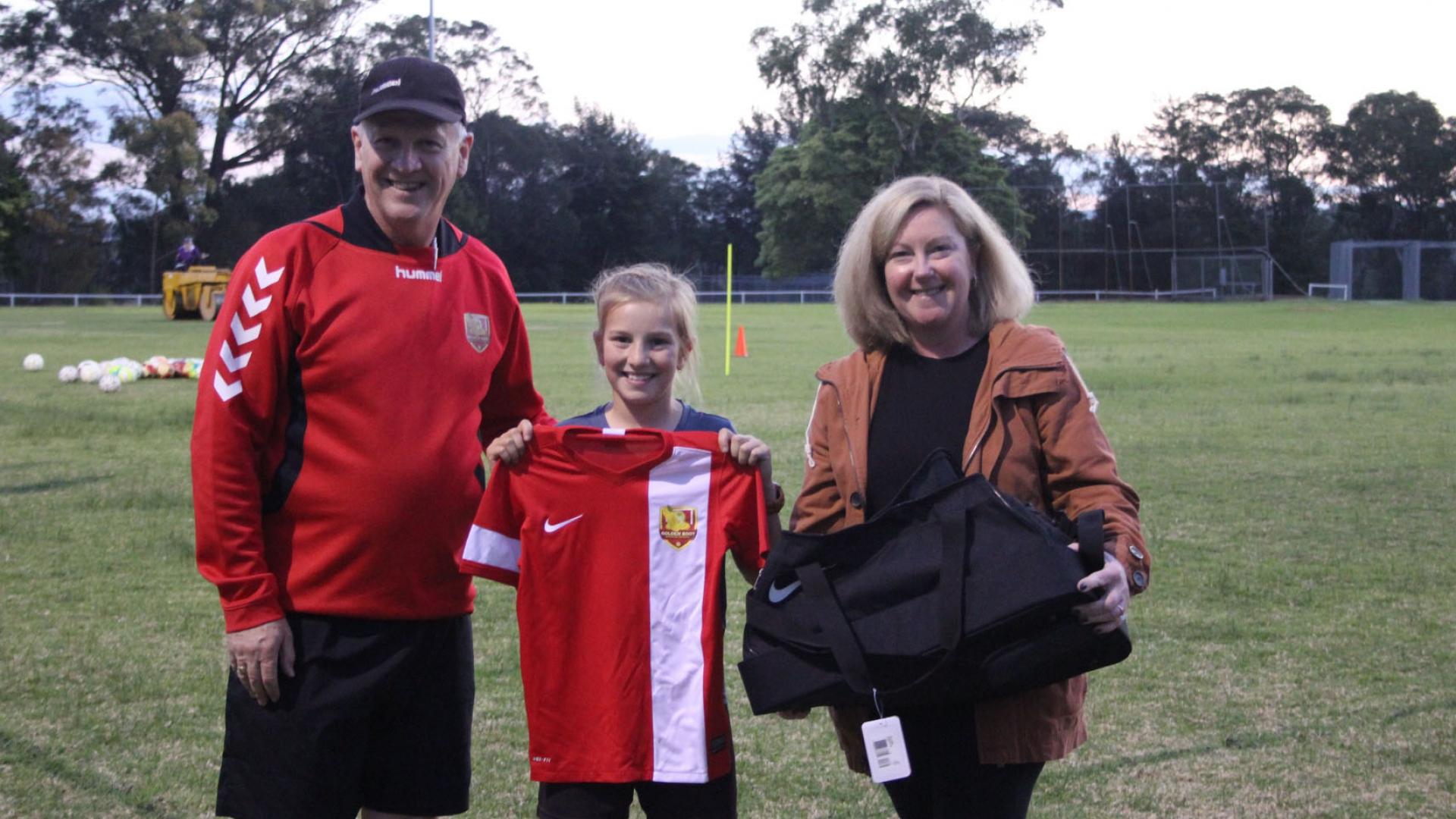 Michael Robson - Coach, Molly Peake 2016 Scholarship winner, Moya Dyer. 
2015 Max Peters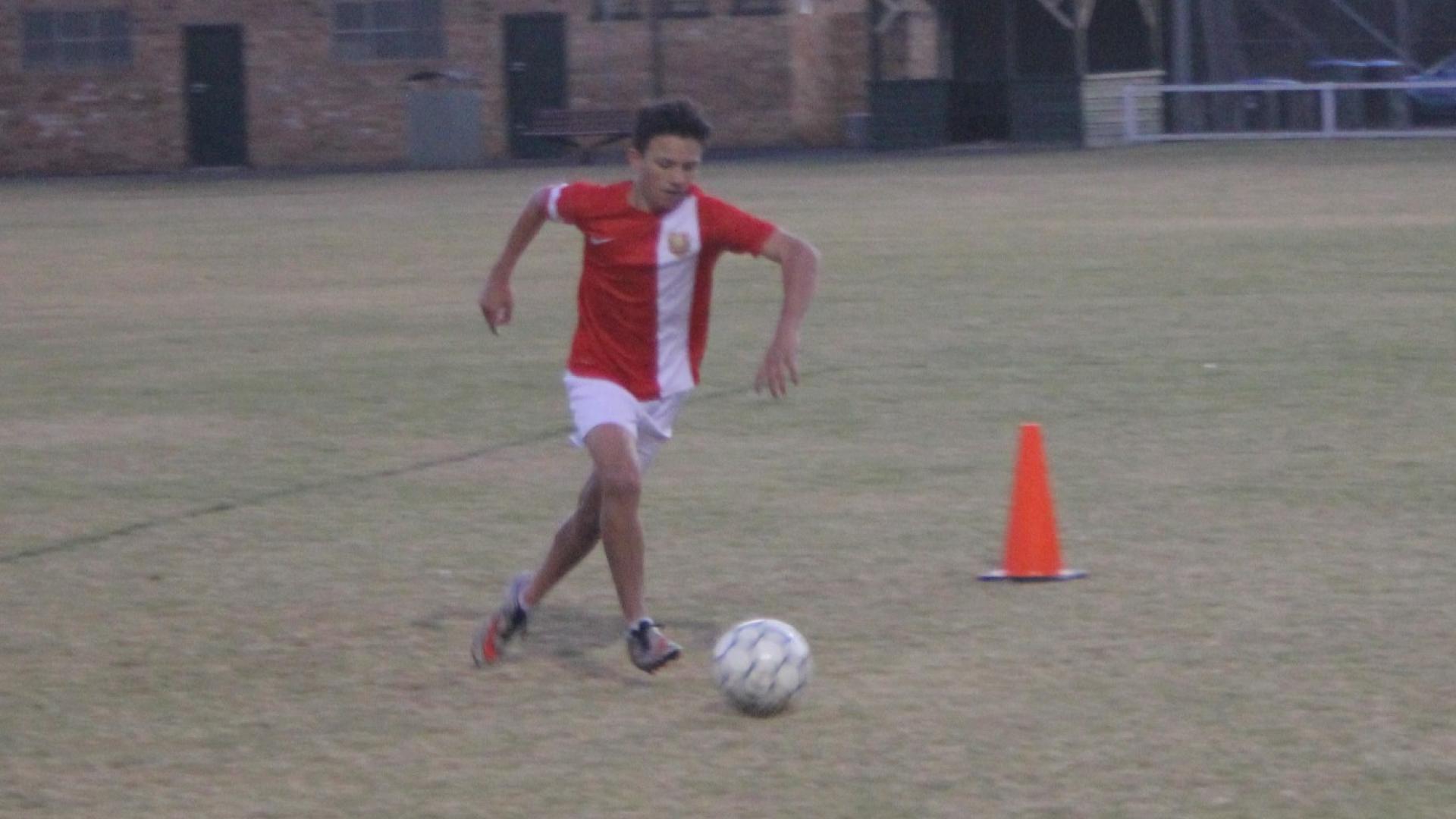 Max Peters 2015 Scholarship winner
NOMINATIONS
Nominations open beginning of April each year. 
ELIGIBILITY CRITERIA
The scholarship is open to players (both male and female) who reside in the Blue Mountains City Council local area.
Nominees must be aged between 11 and 18.
SELECTION PROCEDURE
After receiving the nominations, we organise a time to watch each of the nominees play a game. 
We then announce the winner.
THE SCHOLARSHIP
The scholarship will include:
A full year program of Golden Boot Striker School involving:
1 winter term and 1 summer term, equating to 1 training session per week for 46 weeks.
A Golden Boot Striker School players kit.
The player will pay no fees.
The Year 1 value of the scholarship is $2,730
Optionally, at the student's discretion, the second year at a half scholarship.
The student can attend for a full year at half fees.
the year 2 value $1,265.
the total value of the Scholarship is $3,995.